We know how important campus visits are to drive yield for your university. With in-person events, visits and tours canceled, we're helping our partners address this challenge with our Virtual Ambassador Network solution that empowers prospective students to engage with a university's community of ambassadors, enrollment coaches, and potential classmates, straight from their computers.
In particular, COVID-19 is prohibiting all prospective students from visiting campuses. This is especially hard-hitting for out-of-state and international admits that may never get the opportunity to visit campus before deciding whether or not to enroll.
Furthermore, with 1 million of the nation's roughly 20 million college students coming from overseas and more than a third coming from China, universities may find international enrollment severely strained.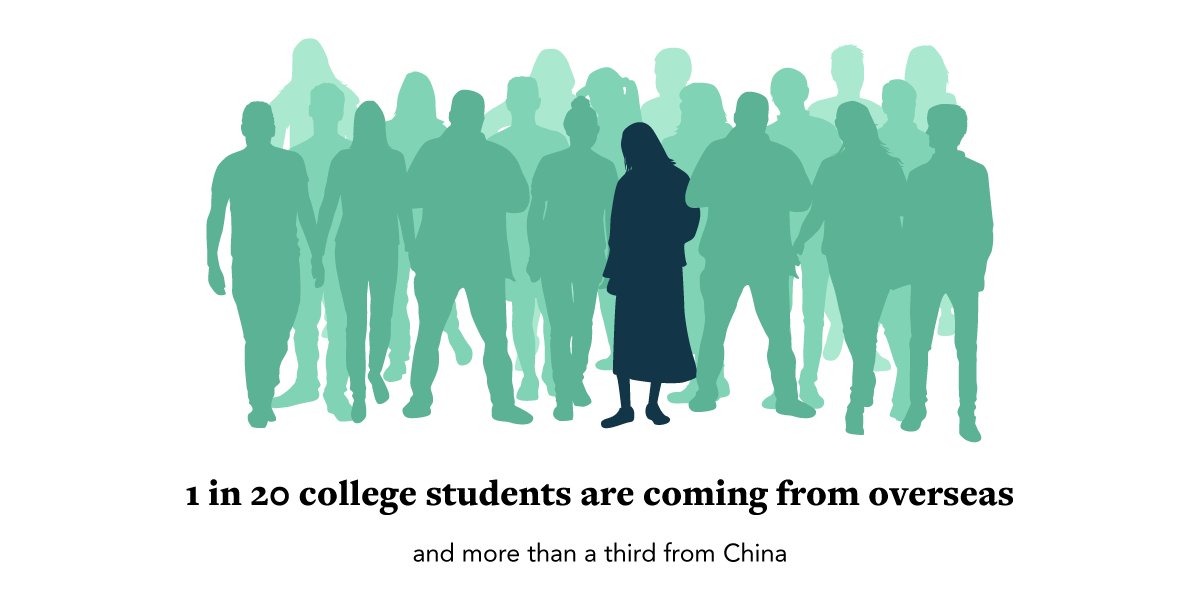 With application acceptances going out or already out, university staff must quickly turn their attention to programming, content, and events to ensure their university is the college of choice and seats are filled.
To meet a new need, universities are moving fast to transform their traditional enrollment and yield strategies such as campus visits to be digital-first.
Campus visits, a high-impact enrollment strategy at risk
For prospective students, campus visits provide "a brief trial run at what life might look like at that institution." According to Scott Secore in The Significance of Campus Visitations to College Choice and Strategic Enrollment Management, "The campus visit—be it a tour, an open house, a fly‐in, an overnight stay, or some other student‐oriented event—is overwhelmingly the single most influential source of information for students in their decision on college choice (Brown, 2010; Hesel, 2004; Okerson, 2016)."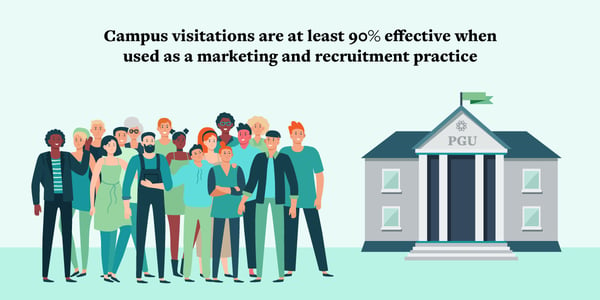 Campus visits and events for newly admitted students are being canceled
The University of Pennsylvania have announced that it is canceling all admissions events scheduled for April for all newly admitted students and for multicultural students.
"We are disappointed that we are not able to welcome admitted students to our campus in our traditional fashion; however, social distancing and avoidance of unnecessary travel are both strong counters to the coronavirus (COVID-19)," said a statement from Penn admissions.
For prospective students, the admissions journey feels overwhelming (even in normal circumstances). Most students don't have access to an existing network of people who can help them in the process of choosing a school. Universities such as Trinity College are mobilizing their student ambassadors to meet this need.
In light of current circumstances presented by COVID-19, Angel B. Pérez, the vice president for enrollment and student success, and the team at Trinity College is focusing on "being flexible, nimble and creative around yield efforts and is working to do yield events online."
One would expect that many universities will soon follow.
University of San Diego brings the spirit of campus to prospects - PeopleGrove solution launched in 7 days
With time of the essence, we were able to go from kick-off meeting to full-launch in 7 days with the University of San Diego team.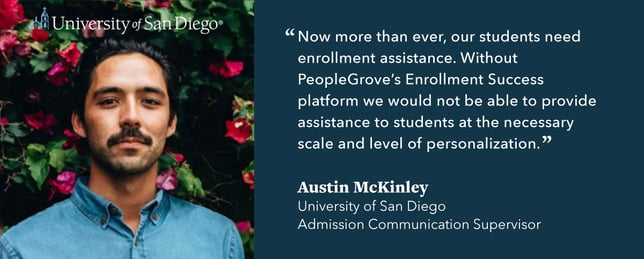 Austin McKinley, Admission Communication Supervisor at University of San Diego, had this to say:
"PeopleGrove helped us refine our strategy and got our virtual ambassador program for our admitted students up and running in just 7 days!

Now more than ever, our students need enrollment assistance. Without PeopleGrove's Enrollment Success platform we would not be able to provide assistance to students at the necessary scale and level of personalization. This solution allows us to operate our office and yield programming without interruption."
Here's an actual conversation with one USD student from the first week: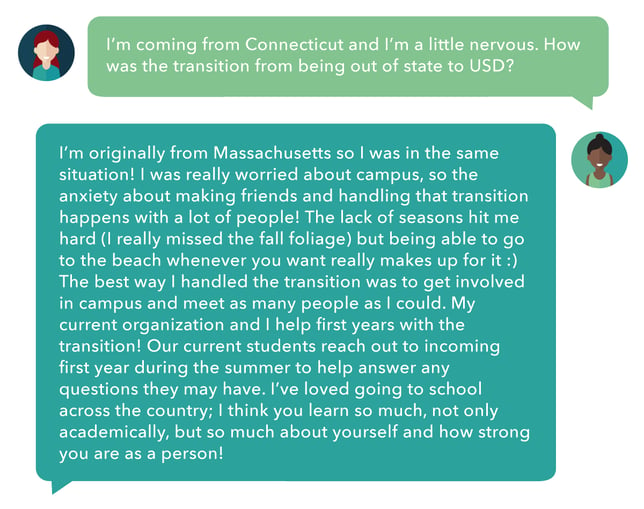 What's next:
While in-person experiences and relationships cannot be replaced, our hope is that we can bring the spirit of campus visits to students - no matter where they are.
Talk with one of our Enrollment Consultants by submitting in the form above and help support your prospected and admitted students during these difficult times.
Or, watch a quick 5-minute video on exactly How it Works and then submit if interested in launching this for your university in less than a week: